Team
We are chiro. This is us. Our goal is for you to not only feel comfortable with us but also soon back in your own body.
We are looking forward to having you here.
Anne Messerschmidt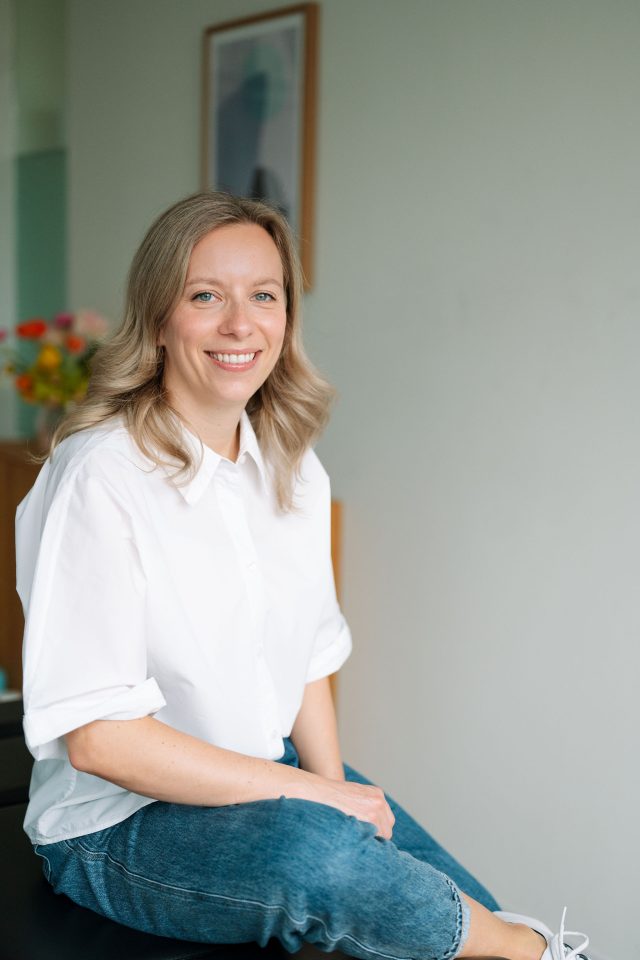 Hi, I am Anne and the founder of we are chiro. 2019 I opened the first practice in Berlin-Mitte, 2023 the second one in Prenzlauer Berg. After the Abitur and an educational detour to the pharma industry I studied chiropractic at England's south coast from 2010 to 2015 and graduated with distinction. Now I do not only have the best job in the world but also the finest view of Berlin-Mitte and the cherry trees in Bötzowkiez. Besides my work in the practice I love to attend international chiropractic seminars. This not only brings me to new places but also leaves me with the latest treatment techniques to always be up to date when it comes to chiropractic. On top and with much joy I work as a chiropractor for the German Track and Field Association (DLV).
When body and mind are off chiropractic I put on the running shoes to do some rounds alongside the Spree, run the Berlin Marathon or sit in the saddle of my road racing bike to explore Brandenburg's parkways or the Alpes for a change.
Master of Chiropractic (Anglo-European College of Chiropractic) Bournemouth, GBR
Registered German naturopath
Diploma of the DÄGAK (Deutsche Ärztegesellschaft für Applied Kinesiology)
Member of DCG (Deutsche Chiropraktorengesellschaft)
Member of DGSC (Deutsche Gesellschaft für Sportchiropraktik)
Member of FICS (Internationale Gesellschaft für Sportchiropraktik)
Svetlana Schwarzkopf